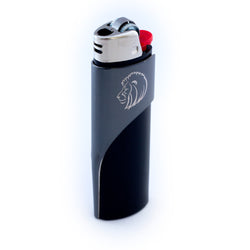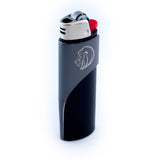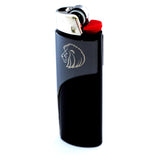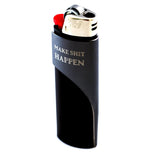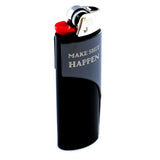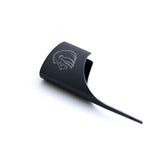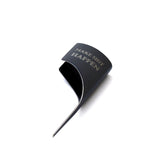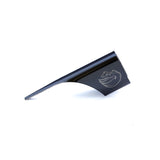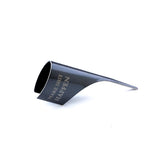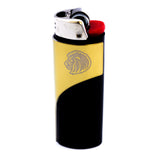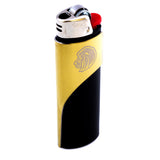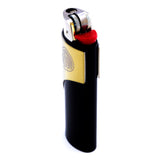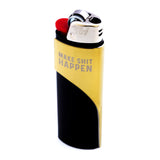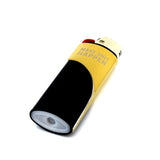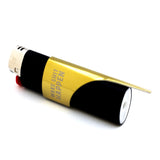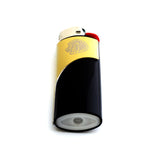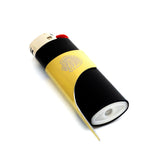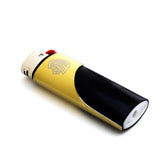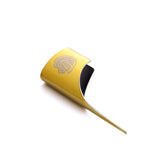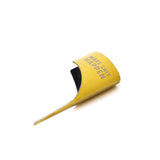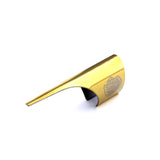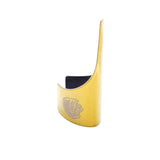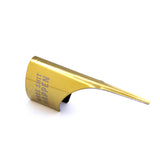 $7.99 WITHOUT
BIC

® Lighter • $9.99 WITH

BIC

® Lighter
*lighters come in assorted colors
The Rasta Lion Kasher lighter tool comes in 2 styles for standard Bic lighters: Gold and Black. Black features the outline of the graphic, while gold features the filled version. Different fonts on the back, same words. Available as a standalone Kasher or Kasher assembled on a lighter.
Kasher lighter tool is made to fit snugly on a Bic lighter. It is approximately .8mm thick, and has an arced tip (bottom of Kasher) to enforce the structural integrity and to improve the ability to clean a curved surface.
If you are purchasing a BIC lighter, the lighters come in assorted colors. Kasher complements any lighter color, and drastically improves its functionality. Advised to use on a lighter without plastic sheet.


Poke, stir, clean, stuff, punch with ease! The Kasher Lighter Tool's uses are only limited by the imagination.