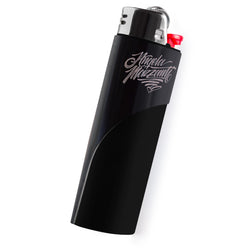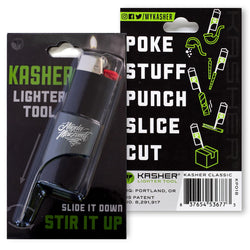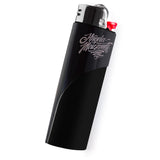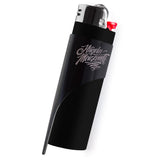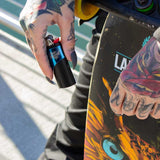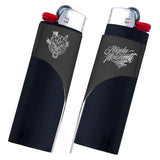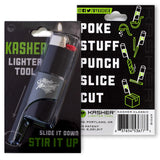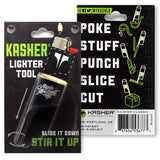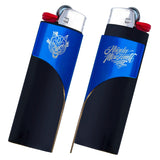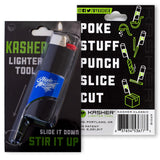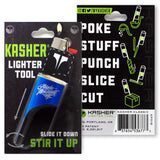 $9.99 WITHOUT BIC® Lighter • $11.99 WITH BIC® Lighter
*Lighters come in assorted colors
Angela's Story
"I began modeling at the age of 18. Born and raised in Modesto California I've been traveling all throughout California building up my modeling portfolio and making a name for myself.
Uninterested in joining any modeling groups or agencies I've continued to manage myself, book all of my own gigs, and handle all of my own business. Once I moved to Southern California at age 23 I began my journey in the cannabis industry.
I've done everything from photo shoots, video shoots, interviewing at events, working for companies at events, being a brand ambassador for companies, and many other jobs making myself an  entrepreneur rather than just a model. Having a social following of over 1,500,000 collectively I set myself in a different category from most "social media models" now a days. I am an independent business woman."
See more on her website.
The KASHER
Comes in blue and black with both sides engraved. One side features her logo/signature, while the other is a rendition of her badass stomach tattoo.