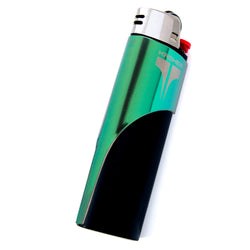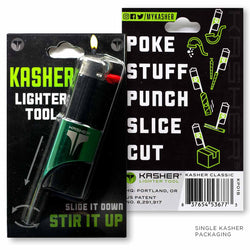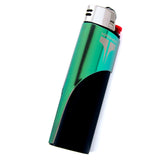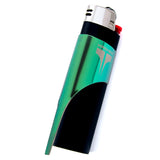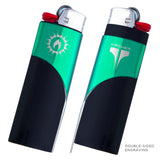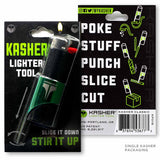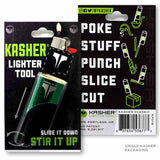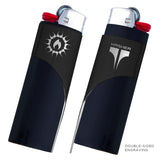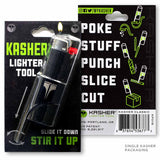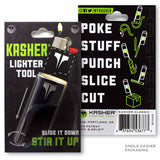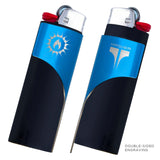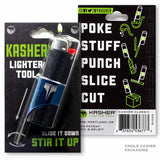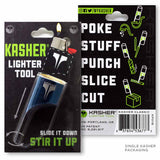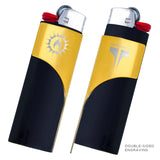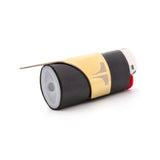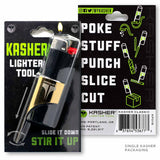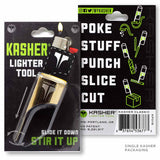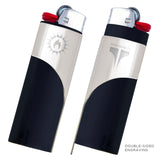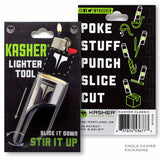 $7.99 WITHOUT BIC® Lighter • $9.99 WITH BIC® Lighter
*Lighters come in assorted colors. 

Single (1) quantity pricing reflects a single Kasher with or without a single lighter.
EVER WONDER WHY SO MANY PEOPLE BUY THE KASHER®?
Simple. Sleek. Cool. Nice lines. Wow factor. It's easy to use, with lots of applications.
The latest in lighter technology. With the KASHER® you can equip a favorite BIC® Lighter with a tool that will provide lasting utility and strength.
Always look for the lighter tool with clean lines that will last for a long period of time. KASHER® lighter tools have no moving parts, and you needn't bother about careful handling because Kashers are durable and reliable for rough use.
Attach a Tool that Saves You Time
The KASHER® is a multipurpose tool that fits snugly around standard BIC® lighters.  We've made the metal nearly twice as thick, and the Kasher comes in black, blue, gold, green, and silver.
Did you know that lighters are one of the most commonly found item in pockets worldwide? KASHER® lighter tools bring utility to your lighter like no other lighter tool. They are small and compact, but can be used for a very wide variety of applications. Also, use them to open packaging, press electronic device 'reset' buttons, open letters, and makeshift a knob. You never know need when you'll need a strong, edged little tool, and if a lighter might be in your pocket anyway, why not be prepared?
REVIEWS