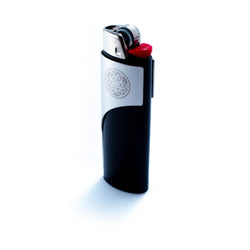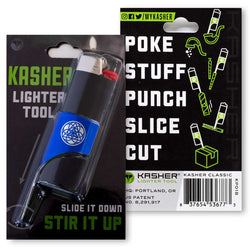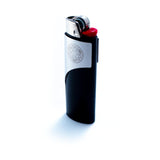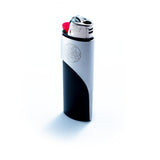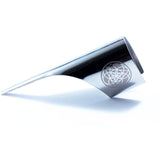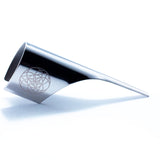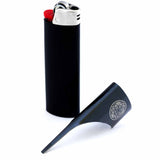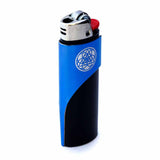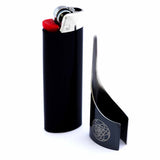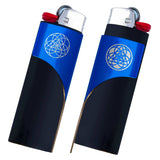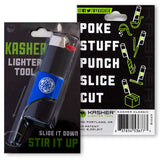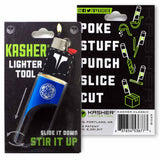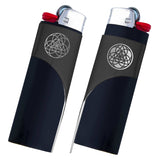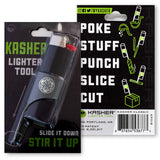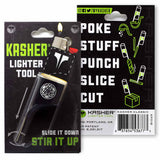 $7.99 WITHOUT
BIC

® Lighter • $9.99 WITH

BIC

® Lighter 
*Lighters come in assorted colors
The engraving on these Sacred Geometry KASHER® lighter tools reflect the seed of life, and the beginning.
Sacred Geometry KASHER®
Sacred geometry relates to the new age idea that the universe was created with a geometric plan. Humans have used geometric shapes, ratios, and figures throughout history in art and architecture. Structures such as temples, mosques, megaliths, monuments, and churches use sacred geometric proportions. Sacred spaces like alters also use 'divine' proportions.
This belief is ascribed to the countless geometric forms found in nature, musical harmonics, light, and cosmology. One example is honeybees' hexagonal honey-storing chambers.
These special edition Kasher® lighter tools are our strongest version to date. We increased the thickness to .8mm and have greatly hardened the stainless steel that is used. Look out for a new arced tip, which provides increased structural integrity. It also makes the Kasher® even more flush with the lighter. Remove the sticker from your BIC®, and see for yourself the seamless slide that accompanies these new Kasher® tools.
An attachment to begin again.
Equip your BIC® lighter with a tool that has form and function, as well as an intention to start anew. This is befitting of a tool that helps ash and begin anew session.
The KASHER® easily slides down your lighter to help you with your delightful shenanigans. It's there whenever you need it, since it hugs your BIC® lighter closely.