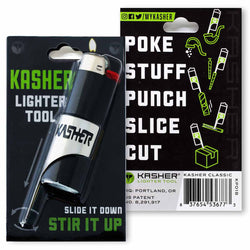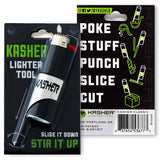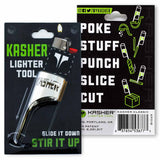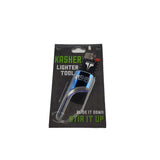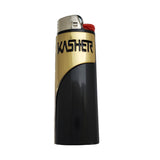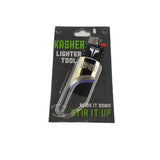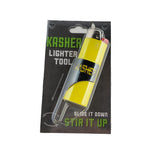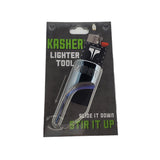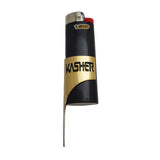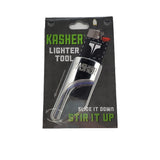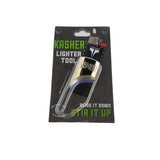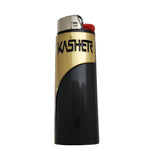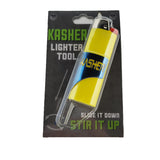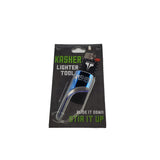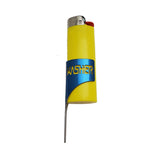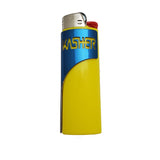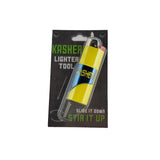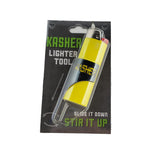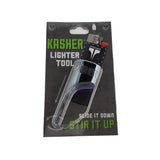 $7.99 WITHOUT Bic® Lighter • $9.99 WITH Bic® Lighter
*Lighters come in assorted colors
These KASHER® Cutouts come in silver, gold, blue, and black. They have the original KASHER text cut-out of the metal providing a nice contrast with your lighter's color.
These new Kasher Cutouts are thicker than the original version which came out 10 years ago, and the shape has been improved to slide up and down a Bic® lighter with ease and no scratching. As a bonus, the tip has been shaped with a pleasant arc that perfectly fits your bowl's curve.
Kasher Cutout
Modeled after the first Kasher version, ever.
Equip your Bic® Lighter
Bringing utility to an item that is with you at all times is what we're all about. We strive to provide a superior tool that can pick, scrape, and poke small areas.
If you're looking for something a little more heavy-duty, check out our tactical strength Kasher Titanium.