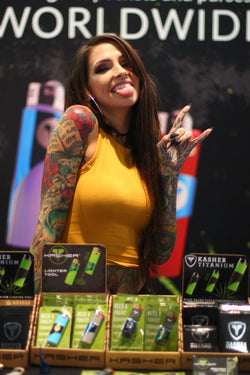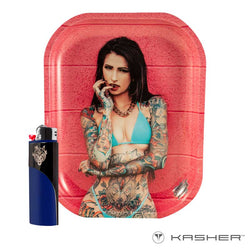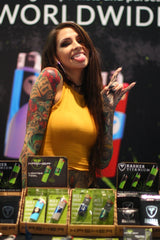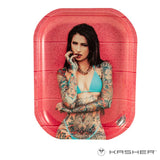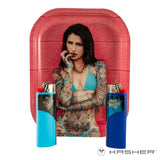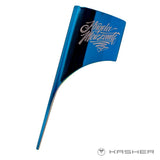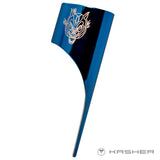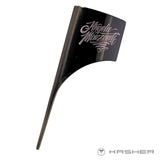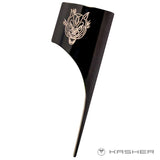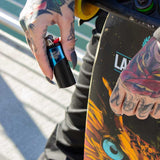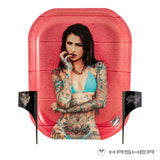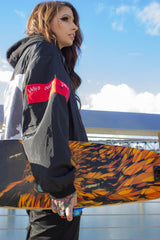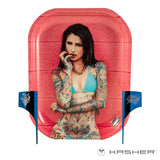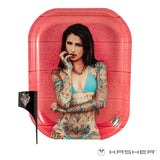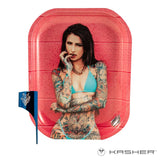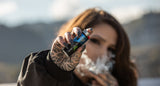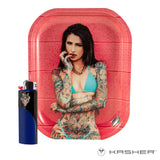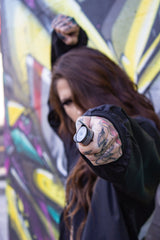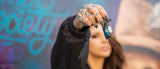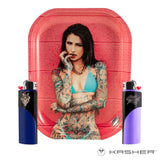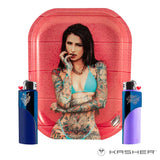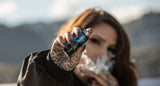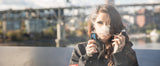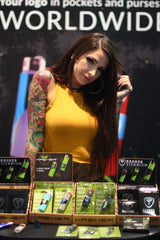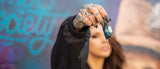 Angela Mazzanti Rolling Tray + FREE KASHER
Get a Limited Edition Angela Mazzanti Rolling Tray and a

FREE

matching Kasher!
The Limited Edition Angela Mazzanti Rolling Tray is sure to turn some heads; and there is nothing better than rolling up a fatty on this beautiful & sexy picture of the Cannabis Supermodel herself.

Angela Mazzanti Rolling Tray
The size of the new Mazzanti Tray is 7" length and 5.5" width. This aluminum tray comes in pink with the gorgeous Angela Mazzanti on the front.
The Angela Mazzanti Kasher

- We have had the pleasure of Angela helping us run and promote at our booths at countless trade shows now.. dating back to about 2014. 

She is such a bad ass and down to earth person; we enjoyed working with her so much we decided to collab and make a limited batch of her very own Angela Mazzanti Kashers. 

They come in blue and black with both sides engraved. One side features her logo/signature, while the other is a rendition of her badass 'wolf' stomach tattoo.
GET THE FULL SET UP!
Get the rolling tray and both Kashers with Bic lighters for $26, plus
FREE SHIPPING

.